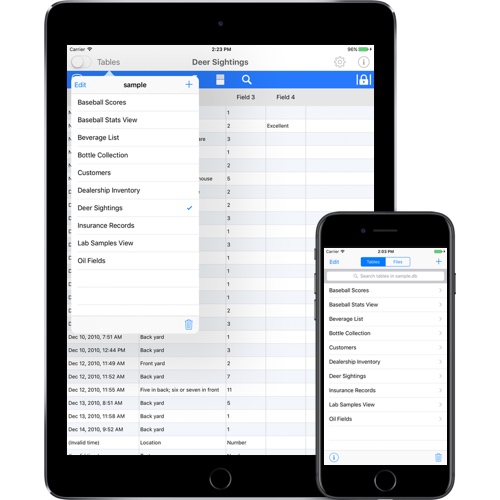 Mobilize your data
Some datasets are more convenient when kept entirely on your mobile device.
General DB is perfect for these datasets. It makes them faster to access, more reliable, and usable offline.
Private DB is great for distributing infrequently-updated databases.
Data Prepper can help you clean up or reformat your CSV or data files.
Microbiology Clients can log in here to process your data for the Antibiograms app.